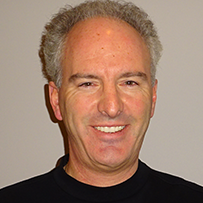 Scott Sinar
"Our true business is connection and community"
Scott is a principal in Noble Management Company, a real estate management company.
Scott has been actively engaged in the development, ownership, operation and management of multi-family and single-family residential projects, upscale vacation rentals, and commercial and office properties since the late 1980s. He has developed over 50 single family and multi-unit condominium projects.
Scott is a partner at the law firm of Noble Law Group Ltd., located in Chicago, Illinois. Scott specializes in structuring complex business transactions, business planning and strategy. He represents real estate investors, managers and developers, manufacturers, companies in service industries, and other entrepreneurs in operational, legal and financial matters.
Scott has been involved as legal counsel in the acquisition, financing, development, structuring and leasing of more than 3 million square feet of mixed-use commercial real estate projects in the City of Chicago.   Scott's business background and experience in accounting, finance and tax matters is valued by those he represents.
Scott received a B.S. degree with Honors in Accounting from the University of Illinois, Champaign-Urbana, School of Business in 1984, and received a law degree with High Honors from Illinois Institute of Technology-Chicago Kent College of Law in 1987. Scott was a member of the Order of the Coif and served as a Notes and Comments Editor of the IIT-Chicago Kent Law Review. Scott is a registered Certified Public Accountant.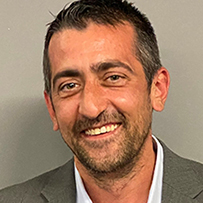 Anthony Loffredo
Anthony is a principal in Noble Management Company, a real estate management company.
Anthony has been a hardworking entrepreneur most of his life.  Anthony's first job was working at a restaurant at age 10 until age 18.  He started as a dishwasher, then worked his way up through most positions in the restaurant until he became the restaurant manager at age 16.
Anthony opened and operated Platinum Cellular, a cell phone sales operation.  This company started as a small kiosk while in high school and expanded to two satellite operations, which were operated profitably for 2 years.
Anthony opened a sandwich shop at age 18 in Macomb, Michigan after graduating from high school.  Anthony started the business with his own personal savings and a loan from a family member.  He successfully ran the shop for more than 8 years before selling the business.  Anthony handled all facets of the operation, from food prep, purchasing, hiring, bookkeeping, marketing, maintenance and customer service. Anthony's ability to operate hands on and provide a top level of customer service paved his way for future success.
Anthony then moved to Arizona and opened a new restaurant and locally famous candy store with homemade chocolates and fudge.  They completely rehabbed an existing space.  Anthony and his partner oversaw the complete operation with a staff of 20-30.  As the onsite general manager, Anthony was integral in the day to day operations, performing and training with the cooks, dishwashers, bartender, and wait staff.  He successfully and profitably operated the restaurant for two years before moving back to Michigan.
Since 2012 Anthony has been actively involved in the day to day operation and management of Harbor Club Resort and Marina, South Haven.  He is a founding member of Noble Management Company and Blue Water Boat Rentals and a manager/member of Bluewater Vacation Rentals.  He currently manages the operation of 2 marinas in Southwest Michigan.
Anthony's incredible ability to connect with people has made him the go to person for the members, staff, and customers of Harbor Club and its related entities.  Anthony gets his motivation from helping people and their families.  His energy and enthusiasm are well known and positively affect all those whom he comes into contact, earning him high praise.